Sales & Operations Planning, or S&OP, has been around for more than 25 years. Despite this long history, executives still ask how they can use it more effectively to drive growth with S&OP.
Historically, the core goal of S&OP was to align production with demand. It was used as a tool for improving operational performance—to reduce backlogs, for example, and to optimize staffing and production levels. Today, leading companies drive growth with S&OP.
"
Can S&OP help your company deal with disruption and change? Yes.
"
Globalization and technology are driving massive structural changes across almost every industry. The shake-up has given rise to new winners, like Tesla. At the same time, it's increased the risk that established companies like Kodak will lose the competitive advantages they've built up over decades.
The intensity of change is different for every company. Yet thanks to its ability to reach across the enterprise, S&OP serves as an excellent mechanism to deal with volatility and disruption. The higher the complexity of your business, the more relevant it becomes to have a robust S&OP capability.
5 ways to drive growth with S&OP
1. Boost operational excellence.
Typically, people think of growth in terms of big, innovative ideas that transform a company or reshape the marketplace. That's a tempting—and lucrative—view, but it doesn't happen frequently. It also often depends on factors outside a company's control.
The more reliable path to profitable growth is with everyday small wins. These wins shift continuously with the marketplace, and operations excellence is the key to achieving them. If you're pursuing incremental wins, S&OP is an obvious place to turn, because it's the primary vehicle companies use to drive operations excellence.
But there are two things to keep in mind. First, as you strive to boost your company's efficiency, be careful not to cut the muscle—your core capabilities—as you attempt to cut excess fat. Second, reinvest the cash you've freed from lean operations to bolster core capabilities and drive employee engagement.
2. Manage your product portfolio.
At its heart, organic growth is about effectively improving existing products and introducing new ones. To manage those products—and your company's overall portfolio—you must collaborate across functions and at multiple levels of the organization. S&OP demands this level of collaboration too.
Yet while S&OP practices have matured, many companies still struggle to holistically manage their products. Executives spend countless hours in forums to drive innovation, manage product changes, and streamline operations performance. But these forums almost always work independently of one another, limiting their success.
Synchronizing the cadence of S&OP and product management practices is a powerful way to drive organic growth. Unfortunately, it's only done by a handful of leaders in the industry. During a recent engagement, I helped a Fortune 500 healthcare products company merge its supply chain transformation and innovation programs. The resulting processes aligned growth objectives of different regions across the globe.
3. Optimize the balance of regional and global business models.
Almost every global business struggles to balance local and global decision rights… not to mention central versus business unit and function versus function. Companies need to sense and respond quickly to changing local market conditions and capture new opportunities. At the same time, you can't let local opportunities detract from your progress on broader strategic goals.
S&OP is often the primary tool companies use to link regional businesses with the corporate office. In principle, regional S&OPs roll up to global S&OP. Yet in reality, it's rare that global S&OP analyzes regional demand forecasts to effectively leverage manufacturing facilities, allocate product and fulfillment costs, reconcile finances, and so on. Leading companies are adopting sophisticated analytics and disciplined decision making practices to optimize growth in carefully selected markets.
4. Manage internal structural change.
Whether you're transforming your business or integrating an acquisition, S&OP provides an ideal platform to facilitate significant structural change. Most transformation initiatives fail or succeed due to people issues—in particular, getting alignment at the leadership level. The second most common cause of success or failure: lack of integration across process and business practices.
These are exactly the two factors that a mature S&OP capability addresses. A few years ago, I helped a global Chemical company establish their S&OP capability as part of their lean/supply chain transformation initiative. Fast forward a few years, and the very same S&OP assets—the operational analytics, executive alignment, and process frameworks—served as a primary vehicle for their post-merger integration program.
5. Sustain high performance.
Mature companies often struggle to remain as nimble as their younger competitors. At any given moment, a large business might take on 10s, if not 100s of projects—often misaligned.
S&OP provides an excellent forum for prioritizing projects and optimizing the investment/benefit equation because it brings together key decision makers. One client of mine consolidated enterprise-wide initiatives into a corporate Center of Excellence (CoE) utilizing its S&OP forum. Evaluating projects' investments then became simply an additional agenda item in the executive S&OP.
By giving leaders an enterprise-wide visibility, S&OP enables them to respond to changes quickly, and helps fine-tune the capabilities that deliver sustainable performance.
Taking the next step
S&OP is already widely appreciated for its ability to align a company's core operational capabilities and forward-thinking executives are now pushing for the next phase in its evolution. There's a great opportunity for companies with a good foundation in S&OP and an internal champion to streamline their practices to drive company growth and build sustainable performance. They won't be alone forever—but chances are, they'll be out front. Are you ready for growth adventure in these exciting and testing times?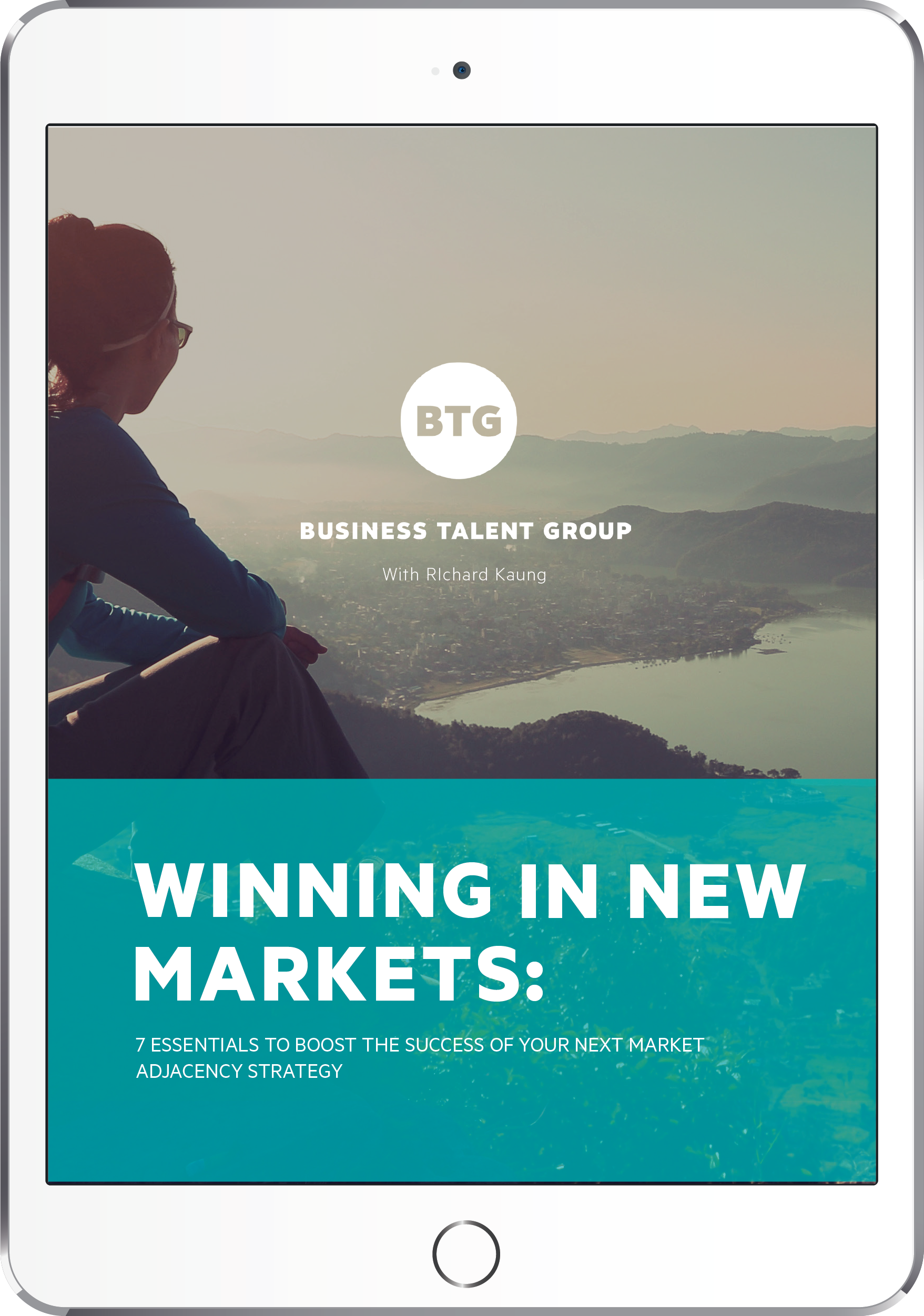 Moving to a New Market?
Read consultant Richard Kaung's advice on how to find, assess, and execute on the most valuable opportunities.
GET THE EBOOK
About the Author

More Content by Sunil Sheoran