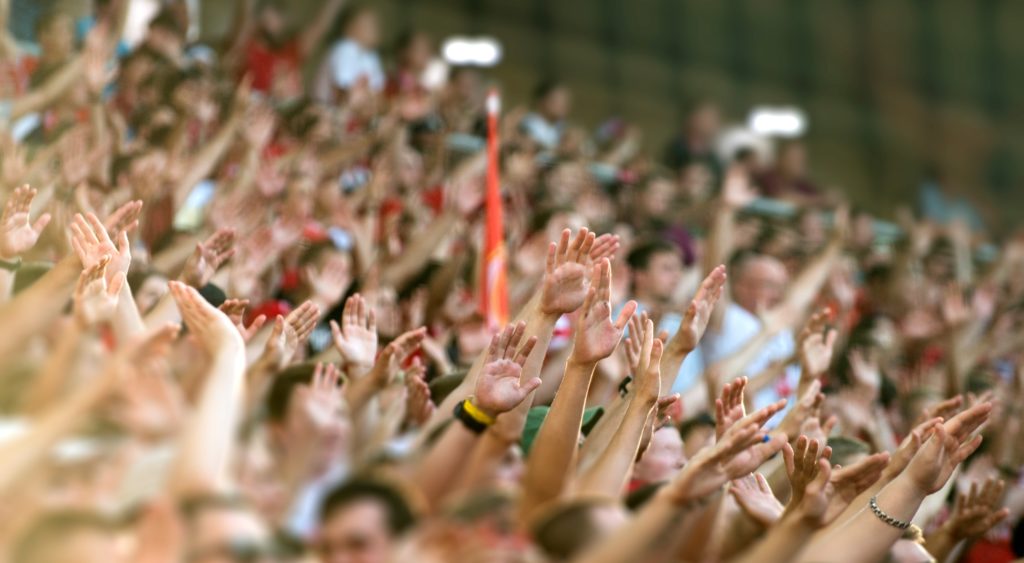 If you're marketing to millennials (and trying to reach today's most lucrative customer segment) you probably already know you need to bring it with your digital media, leveraging social channels for branding and performance marketing in order to address the complete consumer journey.
To be successful in your efforts, you'll also need to nail your messaging and creative. There's been a culture shift among millennials that focuses on acceptance, inclusion, and positivity. The "mean girls" and bullies aren't gone, but the zeitgeist has shifted away from them, and savvy retailers have noticed.
While Unilever's Dove brand was a pioneer in capitalizing on this shift a decade ago, their approach hasn't changed and needs refreshment. Victoria's Secret completely missed the boat. American Eagle, on the other hand, has gotten it right and is being rewarded. Here's where they've executed well and where others can learn.
1. Don't serve an "acceptance" message with a side of guilt.
Dove was among the first to feature what I'll refer to as "universal acceptance" messaging in their marketing. But their messages were rooted in guilt and negativity. The popular YT video from 2013 that went viral focused on women who didn't realize they were pretty. "You are more beautiful than you think," it proclaimed. The assumption, of course, is that most women don't already realize that. Today, Dove's website features an entire section on the supposedly little-known problem area of armpits. As if women needed something else to be self-conscious about.
Victoria's Secret, meanwhile, dug in its heels on a different approach, with marketing that could be called aspirational if it weren't so unattainable. Quarterly focus groups with core consumer segments and semi-annual quant studies should have revealed changing attitudes—to say nothing of financial media analyses—but perhaps being the category leader blinded them to a certain extent. In 2017, the company reported that sales were down 11% from the previous year.
American Eagle found the gap in all of this messaging. Their marketing of universal acceptance has room to grow (I think featuring disabled models would be a great next step), but so far they have showcased a variety of body types, said goodbye to airbrushing, and featured minority models. What's more, they created a brand that's unabashed and unapologetic without anger or defiance.
2. Embrace the au naturel look.
Millennials embrace the fact that we all come in different shapes and sizes. They don't want to hide these differences, and they expect the same from the brands they buy. What does that mean for lingerie? It means no more of what Victoria's Secret has owned for the last nearly 2 decades—the push-up bra and uncomfortable underwear.
American Eagle seized this opportunity with Aerie, which peddles bralettes galore and a variety of underwear styles to suit different tastes. Their frequent promos have been effective in getting millennials hooked. Lingerie is a category where when a consumer finds something that works, they are less likely to switch brands. After struggling to find its own niche in the world of bralettes, Victoria's Secret is now retrenching its focus on the structured bras for which it is known.
3. Go beyond tokenism.
It's not enough to include a few minority models at the edge of the frame and think you've nailed diversity (Tommy Hilfiger, I'm looking at you). Instead, feature minority models in the same way as other models, that is, as real people who are as worthy of being front and center as others. American Eagle does this well, featuring models of various backgrounds without making it feel forced.
What's more, American Eagle models defy stereotypes and appear to be of multiple ethnicities. There's more to do here (disabled models, again would be a nice addition). But it's a step in the right direction and beyond what many retailers are doing today.
Millennials are hungry for authentic voices and honest perspectives. Show them you get it, then invite them to join the conversation.
Need a marketing consultant? We can help!
About the Author

More Content by Suzie Kronberger