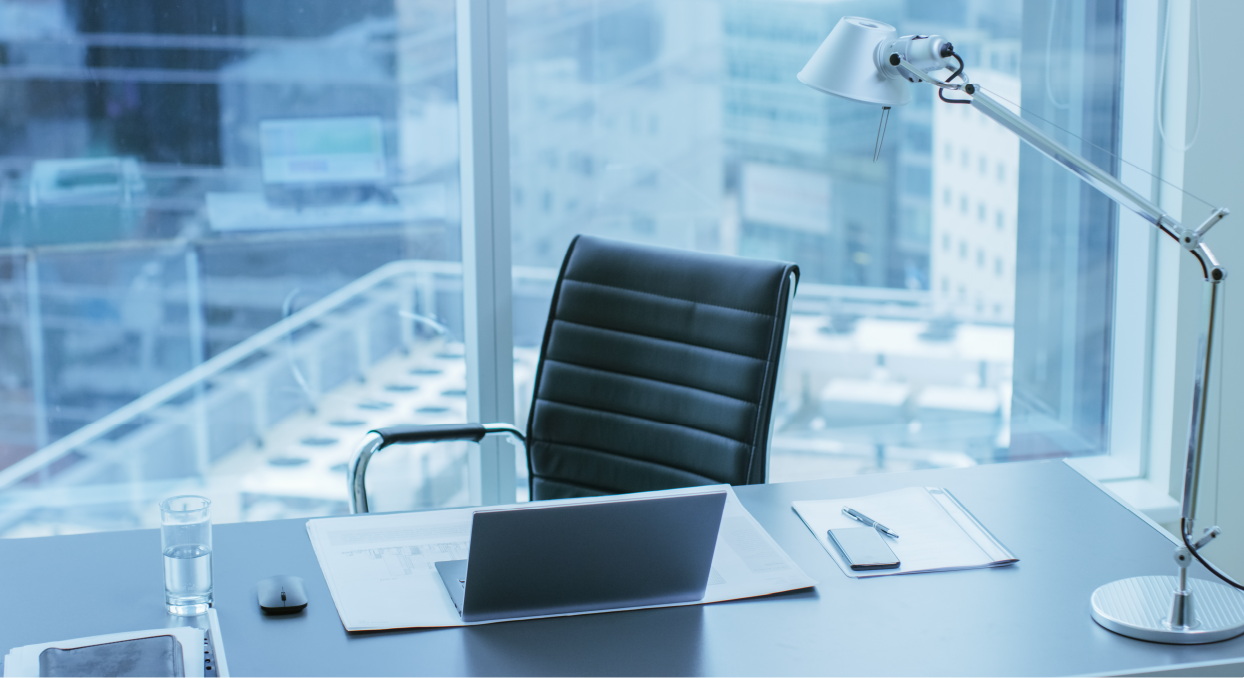 Today's business leaders have been tested by years of unprecedented challenges and changes on a global scale. With economic concerns rising, companies are increasingly slowing hiring, tightening budgets, and reprioritizing strategic initiatives. While they still seek to unlock success in areas of rising demand such as advanced technologies, operations, sustainability, and more, many are reporting organizational skills gaps that create several personnel challenges.
As they seek to access fast, agile expertise while remaining flexible with capacity and cost, top companies are leveraging high-end independent talent within interim roles—as shown by a 116% year-over-year increase in requests for interim leaders, according to the 2023 High-End Independent Talent Report from Business Talent Group (BTG).
So as an independent talent, how do you position yourself for success in the highly competitive interim space while the demand is so high? To discuss that critical question, BTG's Elaine Leff and Heidrick & Struggles Tim Dietlin joined a webinar on "How to Land an Interim Role: Becoming On-Demand Talent" from BlueSteps—a career services division of the Association of Executive Search and Leadership Consultants (AESC).
Here are 5 takeaway tips from the webinar to help you succeed as an independent, interim leader.
1. Know why you are pursuing an interim role
Becoming an interim leader should be a part of your professional plan, rather than an impulse pivot. Take a moment to sit down and determine why you're interested in leaving the permanent workforce and whether interim roles are the particular path that you're interested in.
In our annual Talent Lens, BTG surveys our community of independent talent (including interim leaders) to figure out their "why." This year, we found that the key drivers are control, flexibility, and variety. As independent talent, interims are able to pick the companies they work for, are excited by a variety of work, and enjoy driving impact at a number of organizations over the course of their career. It's important to note that talent are quite satisfied with independent work—with 83% reporting as such and 88% being likely to recommend the independent path to others.
"[Being an interim leader] provides quite a bit of diversity and exposure to different industries, business situations, cultures, and organizations that can really help somebody in their career trajectory," Leff explained. "It also allows for a lot of flexibility, as the talent has actual choices in terms of which interim roles that they select."
Much of the guidance behind interim leadership and traditional leadership is similar but differs in positioning and approach. In terms of starting the interim leadership journey, "Do the work upfront… make sure that you clearly understand and know why you want to pursue an interim career and the value that you add to potential clients. Then go down the path," Dietlin said, "and if you are looking to land a permanent traditional leadership role, present yourself to the talent market that way."
2. Clearly define and market your unique selling position
"Be very clear, be very structured, be very targeted with who you're reaching out to and why. Make sure that the value proposition is well communicated," Dietlin advised.
Think of it like an elevator pitch on paper. Eliminate any fluff from your resume or CV, and be sure to highlight specific metrics you've helped your clients achieve. Avoid require hiring managers to fish for information anywhere else (i.e., portfolio sites). If necessary, source outside assistance to handle updating your paperwork if it's been a while.
Think of being an interim as being a business. Your business, and therefore you, must be easy to work with and the value you deliver must be apparent or else the client will move on to another option. Keep your CV clear, concise, and direct—and make sure to showcase experience that's relevant to the specific role you're seeking. Make it easy on the decisionmakers, so that they can seamlessly envision you in the role.
3. Understanding the scope of pricing is key
Be fluid with initial pricing while you're learning the interim ropes because it's easy to unintentionally close the conversation if your rate is outside the range of the client's budget.
"There's a number of things to consider. We price on a per diem basis, so a daily basis that allows our clients flexibility to ramp up and ramp down as needed… our rates are set by our talent, so they're market based, based on their skillset, background experience and so forth." Leff said.
"Maybe set your rate a little bit lower for the first one or two assignments, just to get a couple of projects under your belt," she suggested. "Then you can increase your rate accordingly."
4. Be prepared to make a big impact right away
One of the greatest selling points that interims have is their ability to jump in, get started, and facilitate growth quickly. According to Leff, "You can have a…great impact in a short period of time with a lot of these interim roles. I've seen interim executives really be able to change the strategic direction of a firm in a very short period of time." That's important to recognize as a quick impact is often what companies are seeking when they turn to interims.
For instance, an interim leader can ask pointed, possibly obvious questions that internal teams often overlook. Their outside perspective allows them to notice missed details and their varied experience allows them to make unique suggestions to drive projects forward.
5. Network, network, network
One of the most unique professional benefits of interim work is the ability to make quality, high-level connections across top companies. However, it can be difficult to network as an interim, especially if you are predominantly remote.
"I think we all recognize that the search industry isn't the easiest industry to navigate, but there are resources—AESC being a fantastic one," Dietlin said, emphasizing the importance of spending the time to understand the landscape and make connections with both traditional executive search consultants who can be indirect conduits to interim roles, as well as networks like Business Talent Group where project-based assignments can be found.
Expand your network by joining the talent revolution today.
There's no better time to start your interim endeavors than now. The demand for interim talent is higher than ever as the labor market continues to shift. By joining the Business Talent Group community, you'll gain access to our network of Fortune 500 clientele and exclusive, exciting interim projects that are added daily.
In the meantime, listen to the full webinar for more insights from these interim industry experts.
JOIN THE TALENT REVOLUTION
Skilled professionals are becoming independent consultants to capitalize on their strengths, gain ownership over how they work, and select projects that interest and excite them. You can too! Become an independent consultant today!