Due to increased competition and the accelerated pace of business, management is increasingly pressured to be more innovative. However there is often tension within a company between defending their core business and moving into new growth areas.
What do innovative, high performing companies have in common? The American Productivity Quality Center surveyed 600 CEOs and found many qualities in common.
Take this quiz to see how many your company can say yes to.
1. Are you customer-focused? Innovative companies understand that they exist to deliver value to their customers. All decisions are conceived and implemented to meet customer needs.
2. Do you execute heavy front-end work before the development begins? High performing companies ask difficult questions well before the investment is committed. By doing the proper due process early, they quickly eliminate less attractive options and focus only on those that have the potential to positively impact the business.
3. Do you involve users early and often? A solutions-development approach includes spiral development-loops with users throughout the process. This guarantees that customer input is factored into key decisions early on and is adjusted across the development process.
4. Are teams structured for growth? Top performing organizations have holistic and cross-functional teams. They have clearly assigned charters, proper team composition and clear processes for decision-making. There is also a strong alignment between each teams goals and the overall strategic direction of the company.
5. Do you track relevant metrics? What's measured gets managed. Innovative companies track the metrics that matter, they have teams accountable for them and they use the results for continuous learning.
6. Do you have a strong growth portfolio management focus? As time, resources and people are limited, top companies have an effective decision making framework and support systems to: enable, identify, articulate, document and prioritize key growth opportunities.
How many does your organization tick off?
Becoming a high performance, innovation-driven organization is part of a continuous improvement process across every division. And if done right, the process never ends.
(Originally posted on Growth Decisions.)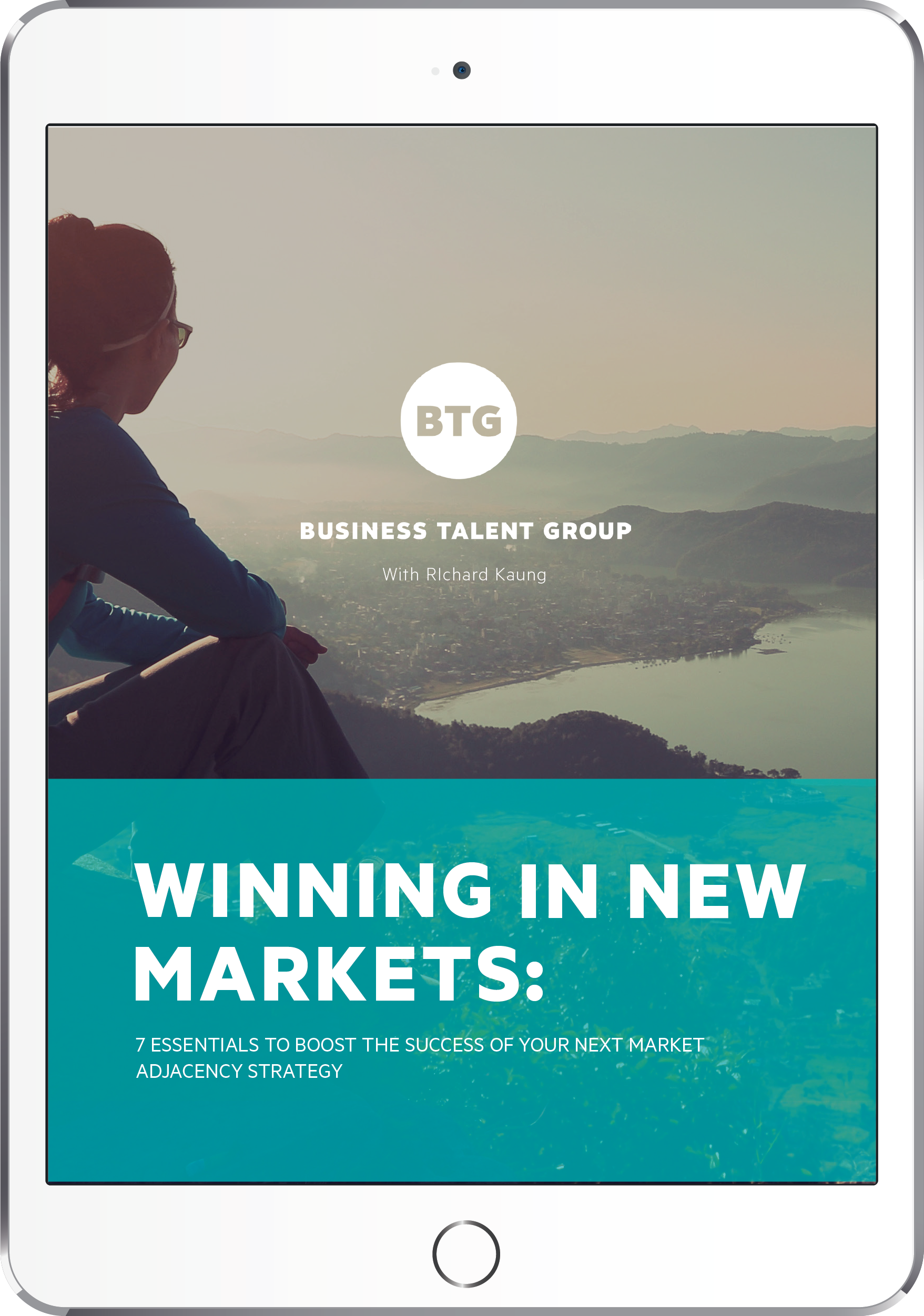 Moving to a New Market?
Read consultant Richard Kaung's advice on how to find, assess, and execute on the most valuable opportunities.
GET THE EBOOK
About the Author

More Content by David Bernal