Amid the turbulence and disruption the global business community faced in 2020, independent talent have proven to be a critical source of human capital for the world's leading companies—not only at the level of freelancers completing creative, administrative, and technical tasks, but also at the highest levels of leadership.
As companies navigate multi-faceted crises and transform to meet today's challenges and opportunities, they're increasingly turning to independent interim leadership to enable flexibility, unlock new insights, and access expertise across industries. Business Talent Group's Co-Founder and Co-CEO Jody Greenstone Miller and independent BTG talent Duncan Thomas and Peter Wokwicz recently joined NPR's Weekend Edition to discuss one particular role that companies are using flexible resources to fill: interim CEOs.
Listen to the story below or access the full transcript on the NPR website, and continue reading after the break for more examples of how organizations are accessing flexible, interim leadership for just-in-time, right-sized resourcing where and when needed.
The Power of Independent Talent in Interim CEO Roles
The use of interim executives is growing for multiple reasons, among them the wide variety and abundance of on-demand talent at all levels of experience and the ease with which companies can efficiently and safely access them through trusted marketplaces like BTG. Moreover, companies in transition or crisis are often not in a position to take on the multiyear commitment of a long-term CEO.
On-demand interim leaders are an effective solution in these cases, allowing companies to borrow a talent solution suited to the immediate or short-term situation, while enabling the organization to have better clarity about filling the long-term role later. Here's the story of how BTG recently provided one such solution:
An interim CEO to lead through uncertainty
When a leading health insurer entered a joint venture with one of the largest non-profit health systems in the United States to create a new health plan, no one anticipated the issues it would face soon after launching—from lagging KPIs to leadership team challenges and finally the abrupt departure of a key leader.
Stakeholders at both the health insurer and non-profit health system knew they needed a stopgap resource. In need of rapid assistance finding this interim leader, they reached out to BTG for help.
Solution: BTG delivered a healthcare executive with experience directly managing strategy, clinical, and business objectives for numerous healthcare organizations to serve as interim CEO for the joint venture. In previous executive roles, the talent led organizations and joint ventures in creating clinically integrated networks to provide progressive population health management services and manage value-based contracts across disparate populations.
In his role as interim CEO for this new joint venture, the talent provides oversight of the leadership team, ensures alignment with the owner organizations' vision and values, and collaborates with leadership across both organizations. Additionally, the talent is responsible for developing company strategy to address both short- and long-term market potential and business opportunities, communicating the company's market vision and strategy both within the organization and among partners, and driving distribution strategies, financial management, contractual relationships, and growth within current and targeted geographies—among other priorities.
Interim Leadership Across the C-Suite
Though the NPR piece focused specifically on interim CEOs, examples abound regarding the value of experienced, interim leadership in executive positions of all stripes. In today's unprecedented business environment, there are many situations where it simply makes good sense for the business to hold off from embarking on a search or otherwise make a long-term permanent hire or promotion decision until greater clarity can be attained.
Real-World Examples:
The renowned Public Theater in New York—home to the original productions of Hamilton, A Chorus Line, and Hair—had nearly completed its search for a full-time CFO when the COVID-19 pandemic struck. Faced with an immediate shutdown of its business operations, the organization determined that moving forward with the position no longer made sense. In need of more flexible resourcing to fulfill critical finance priorities, the theater turned to BTG for help finding an interim CFO to fill the role.

BTG connected The Public with an experienced interim CFO—who specializes in working with nonprofit organizations and socially responsible businesses—to help the organization navigate a highly uncertain period. According to the theater's Executive Director, Patrick Willingham, the talent engagement has gone exceptionally well, with the talent slotting seamlessly into the organization's day-to-day operations. Learn more about The Public's experience with BTG in this video.

When the Acting CIO of a medical equipment manufacturer chose not to to renew his contract, the company was faced with a big gap on its leadership team and several time-sensitive initiatives on the line. To meet the client's need, BTG delivered an interim CIO who had previously worked at Sur la Table and Expedia, and who possessed deep experience in assisting companies with their IT-turnaround initiatives. As interim CIO and through multiple contract extensions, the talent played a key role in developing, planning, budgeting, and implementing multiple strategic IT initiatives.
After acquiring a leading insurance and warranty provider, a major PE firm sought to cut costs by consolidating the company's back office operations within a single region. In need of an experienced hand to develop and implement the consolidation plan, the firm turned to BTG for an interim COO with a blend of strategic thinking and strong execution skills. BTG delivered a former Bain consultant and interim exec, who evaluated the company's current operations, developed and drove the required consolidation plan, and was ultimately converted to serve as the company's full-time COO. Four years later, his efforts helped make it possible for the PE-firm to exit its investment with a 13% YoY ROI.
The Expanding Role of Interim Leaders at all Levels
Innovative business leaders are realizing that key gaps can be filled on an interim basis well beyond the C-suite. From divisional level roles such as heads of finance, HR, or marketing to directors and senior directors of functions with inherent workflow variability—e.g. strategy, data analytics, and business insights teams. Some clients even use on-demand talent as variable resourcing for their corporate development, transformation, and project management organizations, which all benefit from the headcount flexibility and skill alignment that interim resources can provide.
Real-World Examples:
A global pharmaceutical company recognized that it lacked critical U.S. leadership within its pharmacovigilance function. Without a clear path in mind, the company needed an experienced senior leader on the ground to review the organizational structure and recruit top talent to round out the team. BTG delivered an interim head of pharmacovigilance with extensive experience in corporate and strategic planning and risk management to help the company both tackle urgent product launches and plan for long-term success.
When a PE-backed client sought to make a significant move into the U.S. via an acquisition, the investors, CEO, and CFO all knew that several key functions required a dramatic overhaul—and fast. While a long-term search was underway, the critical work to fix what was broken could not wait for the recruitment process to complete. To get some of the tough stuff out of the way, BTG delivered interim executives who helped get the business on a solid footing and create an an even more appealing opportunity for long-term, full-time growth executives.
Amid dramatic market shifts brought on by the COVID-19 pandemic, a leading supermarket chain experienced a dramatic uptick in online demand for which they were not prepared. As a result, the Chief Commercial Officer needed assistance to help get the company to a higher level of eCommerce capability so it could serve newly remote customers. With BTG's help, the company rapidly created temporary roles for two experienced eCommerce executives to expand and refine its online business, which could then be ran by more junior managers after a period of time.
As the NPR story correctly notes, utilizing interim resources offers companies the ability to not only plug leadership gaps and maintain bandwidth and continuity, but also to bring in fresh perspectives and untapped expertise that can lead to entirely new ways of getting critical work done.
At BTG, we've been at the forefront of thinking about different approaches to resourcing work for over a decade. Now, more than ever before, companies can proactively engage leaders at all levels to navigate volatility and embrace recovery opportunities with maximum speed and skill. Learn more or start an interim executive engagement today!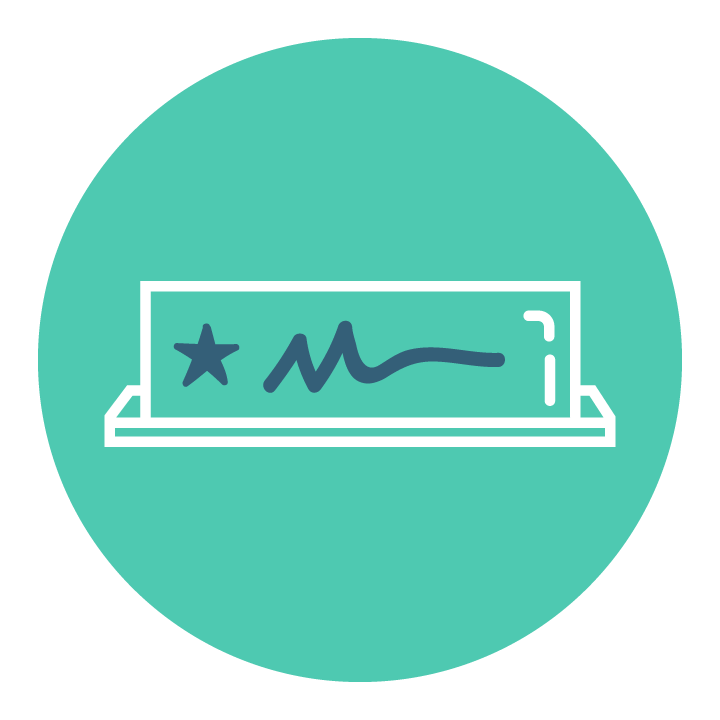 Engage an Interim Leader Today
Business Talent Group helps you fill critical gaps with effective leadership—because even temporary solutions can be transformative.