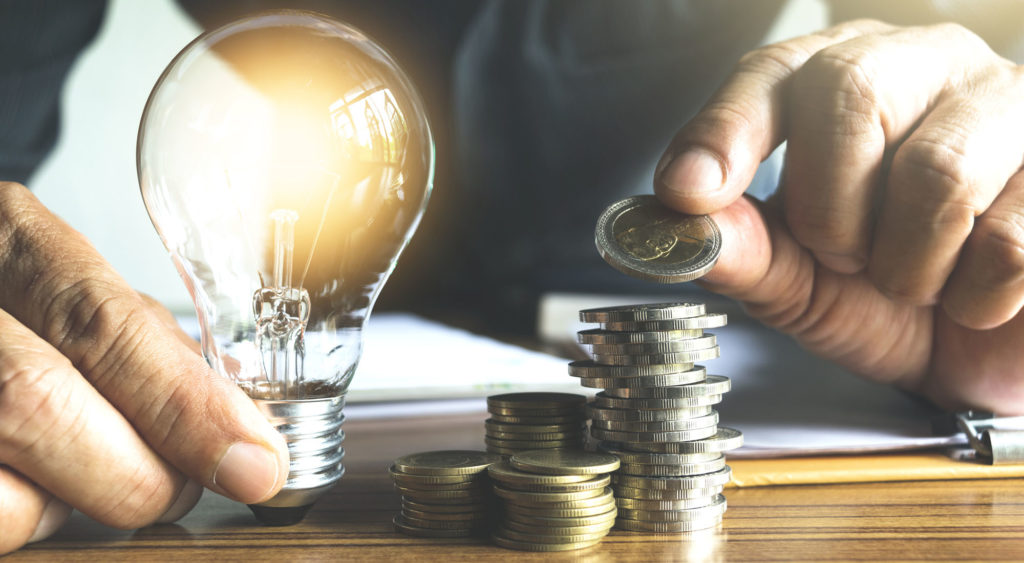 Controlling costs is always important, but the task has particular urgency when the possibility of recession looms over the coming years. What's more, as many companies learned during the 2008 financial crisis, it's hard to chop costs quickly without damaging long-term growth prospects. A healthier way to cut costs is to do so when times are good, by making longer lead-time investments in low-cost ways of doing business.
The tools of innovation can help. While innovation is typically seen as a way to boost revenues by attaining higher price points or gaining more market share, innovation-based approaches can also be applied to the cost side of the business. Using innovation to cut costs—which my colleague Jennifer Luo Law and I call Costovation and write about in our latest book—can improve the customer experience while simultaneously lowering expenses.
Costovation: A Case Study
Look at Planet Fitness, a gym chain with no pools, no fitness classes, and no extensive selection of free weights. Yet this company is a huge success, with over 10 million members and leading the fitness industry in customer satisfaction. How do they do it?
One way is price: Planet Fitness memberships cost just $10 a month, compared, for instance, to the $200-plus that Equinox charges. But that's just a portion of the story.
Planet Fitness deeply understands its target customers—casual and first-time exercisers. It knows that they prefer cardio workouts over pumping iron, and it knows they can't stand waiting for a machine to become available. So Planet Fitness is packed with treadmills and ellipticals, available 24/7. There's almost always one free.
At the same time, Planet Fitness avoids offerings that don't mean much to its target customers, like space-hogging weight sets and pricey training packages. Those can be intimidating, and they often go under-utilized among casual exercisers. The result is a simple, no-nonsense business model that delights its investors as much as its customers.
Building Targeted Solutions at Low Cost
This approach—of delivering outstanding customer experiences while hugely cutting costs—appears in all kinds of contexts: Trader Joe's, Dollar Shave Club, Capella University, Cognizant, and many others. Compared to technologies that call for major R&D investments, costovating in the mold of these firms can be surprisingly approachable.
Here are three of the innovation themes shared by companies that do costovation well:
They are not all things to all people. They have laser-sharp conviction about who they are serving and who is outside the bullseye.
They have achieved a deep understanding about what their target customers don't need. Innovation can mean subtracting unnecessary frills as much as it can mean adding wondrous new features.
They do away with longstanding industry assumptions—for example, traditional ideas about how a gym should look or what it must contain.
"
Using innovation to cut costs can improve the customer experience while simultaneously lowering expenses.
"
Getting Started With Costovation
How can you achieve this level of clarity and insight and put costovation to work for your company?
Know your customers. Costovation starts with deep knowledge of your customers. In particular, you'll need to analyze the trends that impact which market segments might crave a simpler, less expensive offering that's still targeted to their needs. Examine the trade-offs your customers might be willing to make and understand what will delight them. The pod-hotel chain Yotel does away with square footage and services for rooms, for example, but it does provide monsoon showers because it knows people have often arrived after long trips and really want to use a room to refresh.
Determine your strategic priorities. Are you trying to boost margins, defend share, blunt asymmetric threats, or capture new markets? These choices—based on scenarios for how competitive advantage and the business models will evolve—should guide your decisions about which customers to target and what propositions matter most for your business.
Create a wide range of concepts. Too many companies anchor very fast on one lead idea, only to find, after extensive development, that it isn't the right fit. Few venture capitalists would get caught dead making that mistake. Instead, draw inspiration from what companies are doing in other geographies, understand how companies might be tackling the opportunity by coming at it from totally different directions, and push your creativity through mechanisms like workshops to generate an expansive yet tractable number of ways to address the needs you've identified.
Test it fast. While further market research may be warranted, nothing substitutes for quickly getting a concept into a real test market in a fast, inexpensive, and scrappy manner. If those adjectives don't suit your normal way of doing business, consider partnering with specialists that can help turbo-charge your efforts.
Cost-cutting has an unsavory reputation of stripping down organizations to their bones. You don't need to be Ryanair, which once tried to charge customers for using an airplane's bathroom. Go further. How can the pressure to lower cost enable better experiences—ones linked to growth, a profound understanding of the customer, and highly targeted new solutions to unsolved problems?
About the Author

Follow on Twitter Follow on Linkedin Visit Website More Content by Steve Wunker