It's not easy to bring a new drug to market, but the role of any corporate market access function is to streamline the complex process of getting pharma, biotech, and other therapies into patients' hands. To stay ahead, market access teams must continually evolve to meet the challenges and opportunities ahead of them—from pricing pressures and regulatory hurdles to incorporating evidence generation and communicating the benefits of ever more innovative and tailored therapies.
As market access teams grapple with today's unprecedented business environment, thankfully the market access consulting landscape is changing to follow suit. In particular, the rise of independent consultants has unlocked faster, more efficient, and more cost-effective ways of supporting projects in health economics, pricing, regulations, patient engagement, communications, and more. That's why it's no surprise that market access consulting was the second most requested skill for life science companies in our 2022 Skills Index.
Market access consulting: the independent option
Market access is about removing obstacles. It's about understanding the patient journey, the payer's perspective, and the therapeutic and regulatory landscapes—then crafting value propositions and strategies that resonate with each. Thanks to pricing pressures in the U.S. and austerity measures in other markets, these activities are more important than ever to a drug's success. Many life sciences companies are thus trying to embed market access considerations into the earliest stages of development. But the urgent need for these roles is producing a scarcity of skilled talent.
Traditional consulting firms can fill some of these gaps. But a growing number of market access specialists now work independently, enabling companies to work smarter, faster, and more flexibly throughout the product development cycle. How? By combining both consulting and executive experience, along with deep expertise in niche areas like pricing, reimbursement, health policy strategies, integrated evidence planning, and product launch execution.
It's not uncommon for large consulting firms to offer specialized domain expertise. Independent experts, however, do more than advise—they execute. What's more, many independents are also former life science executives, giving them an intimate familiarity with what does and doesn't work at big companies.
"
It's not uncommon for large consulting firms to offer specialized domain expertise. Independent experts, however, do more than advise—they execute.
"
Independent life science consultants are also an excellent resource in situations where deadlines are tight and internal resources are spread thin on competing priorities. They can integrate quickly onto your team and focus on driving deliverables. They can also structure engagements in innovative ways to minimize the burden on internal resources, from market access ideation workshops to cross-functional support and training.
Getting past the gatekeepers
Market access is no longer a procedural afterthought. Instead, it's something that must be embedded into the earliest stages of drug development, so that companies can develop data-driven messages not just about how their therapies address an unmet clinical need, but how they provide value to patients, payers, and healthcare providers. Independent consultants offer targeted help and expertise on the complex array of initiatives that inform market access activities:
PRICING AND REIMBURSEMENT
Amid today's uncertain business environment, independent market access consultants are an excellent source of on-demand expertise for market access teams in need of strategic pricing, innovation, and contracting strategies to address a constantly evolving landscape and enable economic predictability.
One F100 pharmaceuticals giant discovered the value of on-demand market access consulting when they engaged a team of five independent consultants from Business Talent Group (BTG) to conduct an in-depth assessment of solutions for
enhancing affordability
in high-product-price and complex, regulated environments. Led by a former Senior Expert in McKinsey's Pharma and Medical Products practice—who also served as a market access industry executive—the team rapidly got to work to analyze the current landscape and think through new potential solutions.
Utilizing selected criteria, the team developed a pilot plan for two of the most promising affordability models—enabling the company to develop and market test a proof of concept program and financing scheme. The pilot plan also served as a template for launching additional financing programs across other therapeutic areas and geographies with clear metrics for desired outcomes to measure success.
Stories like these are why market access leaders are turning to independent consultants for key insights on projects such as:
Payer perspective and value-based contracting strategies and agreements
Pricing strategy
Coverage and reimbursement claims analyses
Pipeline and launch due diligence support
Innovation expertise and strategy development—looking ahead to the future of market access
R&D access strategy input
System, process, and digital technologies evaluation and implementation
PRODUCT (LAUNCH) AND CHANNEL EXECUTION
The most in-demand life science talent possess years of experience leading massive product launches hands-on. That's why they're so adept at developing and executing market access strategies, launch activities, and communications to improve patient, provider, and payer awareness and enable reimbursement—as an F200 biopharma leader found when they turned to BTG for a strong project manager to align stakeholders and provide support on their
patient and health-care provider promotions
.
Knowing that the client was looking for a consultant with payer, patient, and policy acumen—as well as an understanding of medical benefits, buy and bill, co-pay, and other key concepts—BTG delivered a former BMS executive with strong market access, patient access, reimbursement, and project management experience. The consultant supported the company's U.S. patient access team by developing and deploying patient access promotional materials, working closely with key stakeholders across brand, access marketing, field teams, external agencies, and regulatory. Along with his work executing key messaging and supporting the team's strategic initiatives, he also developed a data-driven customizable patient out-of-pocket impact tool for reps to use in the field.
The drive toward hands-on execution—and deep experience with it—are why independent market access consultants are an excellent resource for projects like:
Access strategy in support of launch
Early access programs
Access marketing and sales promotional material development
Patient access support programs
Channel strategies (IDN, employer, specialty, managed care, etc.)
Physician and/or patient shared services
Competitive analyses and positioning
INTEGRATED EVIDENCE PLANNING
Traditionally, evidence generation was left to individual departments acting sequentially—e.g. waiting for regulatory approval before launching an outcomes-based study—but innovative life science companies are now embracing an integrated evidence planning approach that better meets the demands of decision makers. By bringing outside expertise and best practices to the table, independent market access consultants are well-positioned to conduct and incorporate these evidence generation activities across the market access function and help business leaders make critical R&D, commercial, and access decisions.
That fit the bill just right for one F500 biotech company who needed a consultant to work with its medical evidence, research, and innovation team to create and coordinate several projects related to the
generation of Real-World Data (RWD)
. BTG was able to help by supplying a former Accenture Managing Director with deep experience developing RWD capabilities across the health and life sciences landscape—including pharmacy benefit managers, clinical labs, providers, and more—to develop analyses that can be used by different functions within the organization.
The consultant's wide-ranging experience and knowledge of best practices across the industry is one of the key reasons why life science companies are increasingly utilizing independent market access consulting for help with:
Real World Evidence (RWE) incorporation
Health economics research analyses
Outcomes research
Cross-functional data and analysis coordination
Health Technology Assessment
HEALTH POLICY STRATEGY
In the face of increasing pressures for price reduction and transparency, it's more important than ever for market access teams to build and execute ever more compelling health policy and regulatory strategies. One leading biopharma company found the value of independent market access consultants in this area when they tapped the BTG talent marketplace to support just such a need.
As part of its global
therapeutic area health policy initiatives
, the company needed a new and improved narrative and evidence deck to impress upon policy makers and other stakeholders the importance of timely diagnosis and treatment of a specific disease. The materials were structured in three sections:
Making the case for change for policy makers
Giving reasons to believe effective policy solutions are available
Issuing a call to action by policy makers
BTG delivered a senior health policy consultant to analyze the current research and materials to better understand the burden and impact of the disease. The consultant then created a health policy narrative—specific to the therapeutic area—for both U.S. and ex-U.S. markets, developed a one-page leave-behind tailored to each market, and built an external evidence deck for presentation at regional franchise meetings.
This ability to develop strategies, research, and materials that meet regulators' demands while achieving the company's strategic goals are why independent market access consultants are a powerful resource on projects such as:
Health policy and government affairs strategy
Value-based story development
Government communication strategy and material development (state and federal programs)
Health policy landscape (buy and bill)
Rare/orphan disease regulatory strategy
Need help with market access?
Highly skilled independent talent deliver the expertise, project leadership, and execution support you need to tackle all of your priorities throughout the product development cycle. With our in-depth knowledge of the market access function and its needs—as well as our ability to structure engagements that match the way you break down your own tasks and priorities—Business Talent Group is the leader in providing independent market access consultants for leading life science companies.
Learn more about our market access capabilities or reach out to start a project today.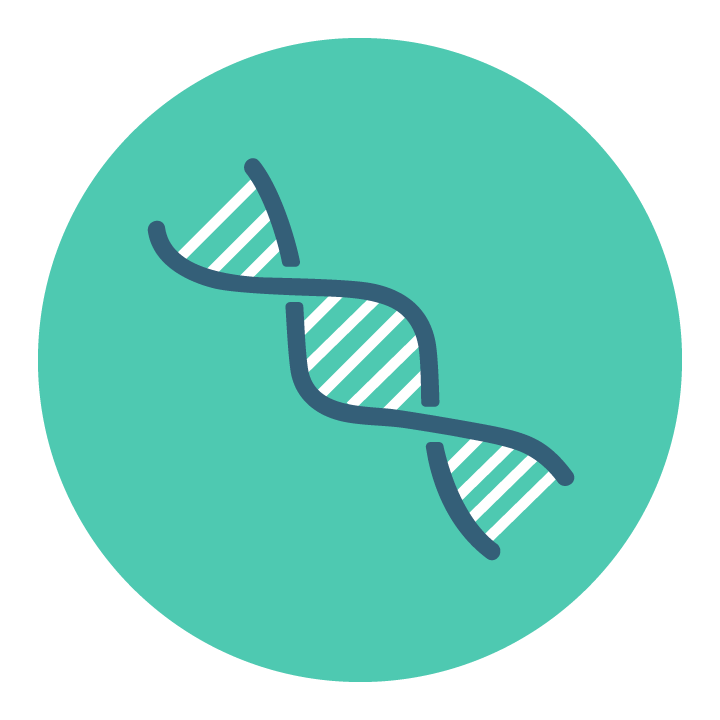 7 Key Capacities for Independent Life Science Talent
As companies sprint to innovate amid uncertainty, engage and serve patients remotely, and adapt and accelerate clinical trials, independent talent provide an agile source of skills, allowing life science leaders to keep pace in a fast-changing environment.
About the Author

More Content by Leah Hoffmann